Straws.my is a subsidiary project of the company Grip Bond (M) Sdn Bhd. Incorporated in 1993 in Malaysia, Grip Bond (M) Sdn Bhd has been supplying  automotive products such as tyre valves, tyre tubes and tyre flaps to companies in Malaysia.
Moving forward, we would like to contribute more effort into conserving the environment. As a start, Straws.my supplies high quality, environmental friendly, 100% bio-degradable paper straws to reduce the usage of single-use plastic straws which is often being ignored by the public. Our future plan includes supplying other environmental friendly consumer products.
We are located in Ampang, Selangor. You can request for free paper straw samples for your business by completing the sample request form below.
Uncertain of the quality of our paper straws? We can provide you free sample of our 6mm x 197mm white paper straw to try out. Just fill up the form below and we will get back to you to arrange for the delivery of the samples.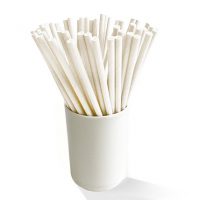 disclaimer: Your information will only be used as straws.my customer's contact only. Straws.my will not provide your information to 3rd party.
Need more information? You may reach us through the following methods or just use the contact us form. We will get back to you as soon as we can.
Adress: 26-1, Jalan Sulaiman 1, Taman Putra Sulaiman, 68000 Ampang, Selangor
Email: straws.my@gmail.com
Facebook: Straws.my
WhatsApp: +60 (12) 273-5766